'A work trip for me is going to Alaska to climb the highest mountain in North America'
As part of our How My Business Works series, we profile adventure holiday firm Earth's Edge.
JAMES MCMANUS HAD two main part-time jobs while studying – one in a pub, and the other as a white-water rafting guide.
Hailing from Roscrea in Tipperary, McManus left his hometown in his late teens to study sports science in Bangor, Wales.
While he would later go on to set up adventure holidays firm Earth's Edge, in his youth McManus didn't think that he would be able to make a living from his love of travel and had decided to become a PE teacher instead.
"I always wanted to do personal expeditions, so I thought that as a PE teacher I would get lots of time off to explore the world," he tells Fora.
The 34-year-old ended up starting his traveling early. By age 18 he had already represented the country at the kayaking world championships in Spain – "I came 17 out of 30, not bad" – and explored large parts of Ireland.
"In Bangor, I learned to work as a rafting guide," he says. "I was working in a pub as well, and those two jobs allowed me to do a lot of expeditions. I worked a summer season on the Zambezi river in southern Africa in a rafting section near Victoria Falls.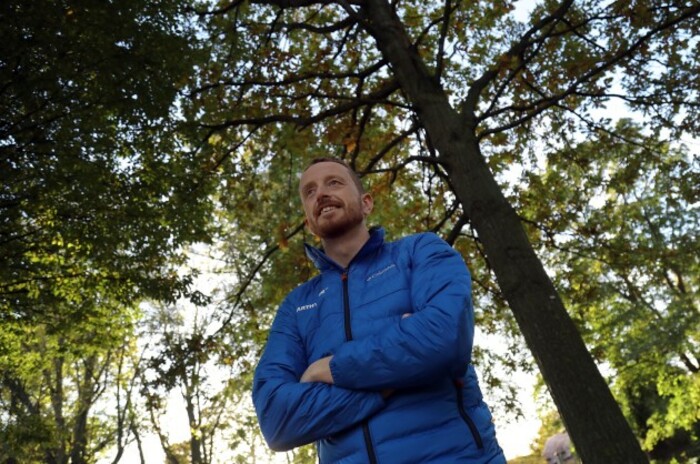 Source: lorraineosullivan
"I got a ticket and flew out to Lusaka and just went to one of the rafting bases and asked if I could work as a safety kayaker for them.
"It took about three or four days to get a job where I would chase after people and help them up when their rafts went upside down."
Independent
Looking back, McManus says that while it may "seem bizarre that I was let off to do that", he didn't think twice about it.
"My parents encouraged me to be very independent, so it felt normal to me at the time. I had a 'no news is good news policy' and just called my parents once to lend me some money."
After his trip to Africa, McManus caught the traveling bug and began to spend almost all of his time abroad, working as a kayak instructor in California in the summer and India in the winter.
"It was a hand-to-mouth lifestyle and I wasn't saving money, but I was living the dream. I was sleeping in a tent and my place of work was 100 metres away on a river," he says.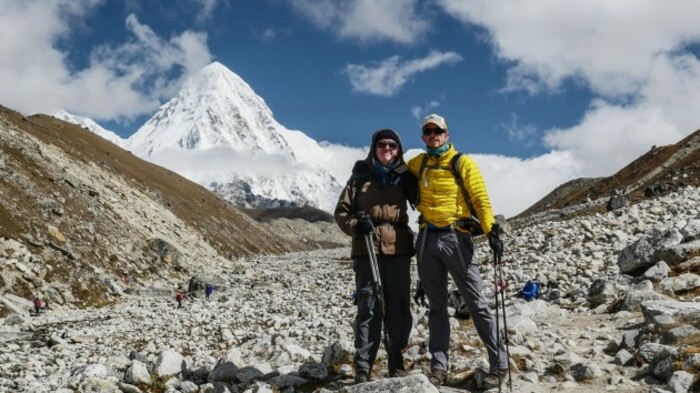 Source: Earth's Edge
"By 23, I was trying to figure out what I was going to do with my life and I decided that I wanted to create a job for myself in an industry that I was passionate about."
In 2007, McManus and his now wife, Rosie, set up their own company, Dublin-based Into India, which provided tours of areas of India that McManus had traveled through and enjoyed.
He acknowledges that he "didn't have a clue initially" and many of his initials trips were quite "intense".
"My experience of travel was that you buy a ticket, and you land, and you go from there," he says. "My packages didn't include flights when I started, people would meet me in India.
"The starting point was at New Delhi train station, the biggest one in the country. It was like asking someone to meet you at Camden Street (in Dublin) at three in the morning.
"I was running trips that I thought people should do, rather than trips that people wanted to do."
Earth's Edge
McManus decided to rebrand his company as 'Earth's Edge' in 2011 and began offering trips to places all over the globe, rather than just to India, and included flights, accommodation and food as part of the packages.
The company has since run trips to more than 40 countries and directly employs half a dozen people, including McManus, at its base in Donnybrook.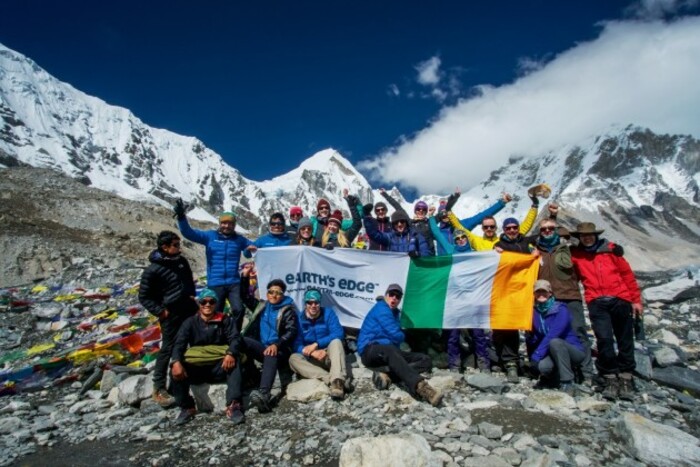 Source: Earth's Edge
McManus says that when there is demand for Earth's Edge to offer trips in a new country, the firm flies someone out to figure out the best route to bring customers on.
"It is expensive scoping out routes, but it is also fun and once you do it once you don't need to do it again," he says. "I'm going to Alaska in June to climb the highest mountain in North America. That's a work trip, but it's also an awesome thing to do."
The company also employs around 14 guides on a freelance basis and makes sure that there is a doctor on each trip it runs.
"We don't pay them, but they get a free spot on the trip," he says. "It's a win-win, they get a free trip and they provide treatment and give clients peace of mind.
"Although I started as a kayaker, a lot of our trips now are in mountaineering so having a doctor in that environment is huge for things like being able to treat altitude sickness."
Digital detox
A spot on one of the trips, which tend to last between 10 and 18 days, costs between €2,800 and €3,500, which McManus says is inclusive of flights, food, permits and "everything".
"If you are going Kilimanjaro there is very little opportunity to spend money and phones won't work, so you get a digital detox as well," he says. "You get conversations where people don't look at their phone.
"There's nothing to think about, you just get up and walk and sleep, it is really good for bonding."
McManus says that while most of the trips would require a basic level of fitness, the company offers journeys that cater to most people.
"Some of our treks, like the Great Wall of China, average a walk time of five to six hours a day, but something like Mount Elbrus (Europe's highest mountain) is extremely physically challenging.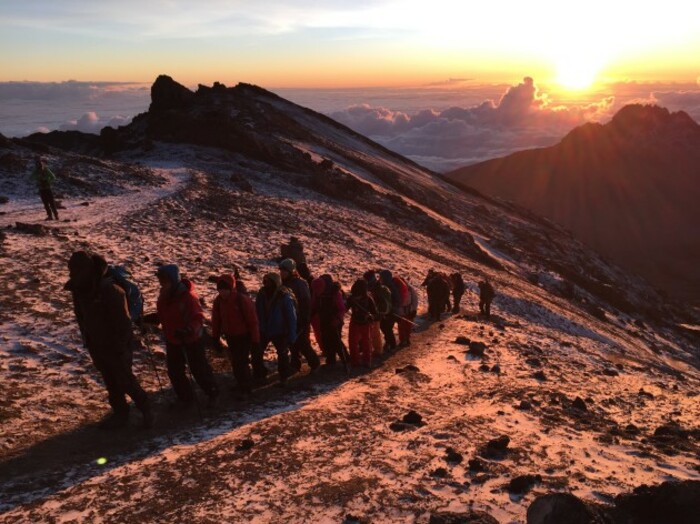 Source: Earth's Edge
"We run training weekends in Wicklow to assess fitness. It depends on where you are at, but people can get up to speed in four to five months."
The company runs about 30 trips a year. The maximum group size is 16 on most trips, and 12 for more difficult journeys.
Most of the company's rivals are well-known firms based in the UK, such as the likes of Wild Frontiers.
McManus says Earth's Edge tries to set itself apart by the quality and safety of its trips.
"The guide and doctor we provide is a big one, it's a big expense but (ensures) a high-quality product," he says.
"We only had three unhappy clients in 2016, the rest were delighted. I'm really passionate about running really good trips and the day that I lose that will be when I should start doing something else."
Lifestyle
Earth's Edge made a small profit of about €40,000 in its 2016 financial year, and McManus says that the firm is up "by about 30% on last year".
The company is now aiming to expand the number of tours that it does every year and launch an offering aimed at corporate customers, something which McManus promises is nearly ready.
"I'm very content with what I have, I think it's important to recognise that," he says. "I do want to grow the business and build more clients, but I want to maintain my lifestyle and go climb big mountains.
McManus now spends more time in Ireland than he did in his youth, but he still passes a big chunk of the year away from home. He says that his upbringing in the country helped give him the drive to go and see the world.
"I'm from a small town in Ireland, but I didn't like that small-town mentality – the further I could get away from that the better," he says.
"I try to do three to five expeditions a year and am out of the country about 90 days in a year," he says. "I love business development, but I do find that I do burn out from it a bit.
"At the same time, it's great doing trips but I don't want to be doing that full-time. Soon I'll be freezing my ass off in Alaska for a month so I'll be happy to come back to Ireland and sit in an office with central heating.
"I just want to grow the business and keep the quality really high."
This article is part of our weekly series examining the nuts and bolts of businesses. If you would like to see your company featured please email [email protected]